About St John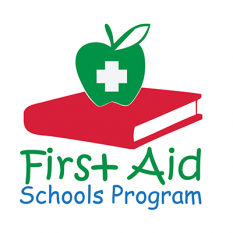 With over 130 years of experience training Australians in First Aid, St John is committed to promoting the importance of First Aid in the community to build resilience and help save lives. We believe there is no better place to start than at school. This is paramount to St John's mission of making First Aid a part of everyone's life.
The St John First Aid in Schools Program is designed to educate children on how to assist in emergencies, whether at home, at school, or on the sports field.
Since 2012, we have trained more than 1,000,000 school children around Australia in First Aid for free. Our goal is to now train every Australian school child by 2020.
Equipping every Australian school child with lifesaving skills is a tall order, so we need your help. That's because our First Aid in Schools Program receives no direct government funding. As a self-funded charity, St John can only afford to train so many children, but with your help we know we can achieve our target.
At a cost of just $10 per child or $240 per class, your gift today will genuinely help us get one step closer to training all Australian primary school children in First Aid by 2020.
Donate now to make a real difference to our community.
Your support will change lives.
Donate now